Although it is currently only a beta, you can currently submit your application to have up to $20,000 in student loans forgiven right here. It provides you with the guidelines below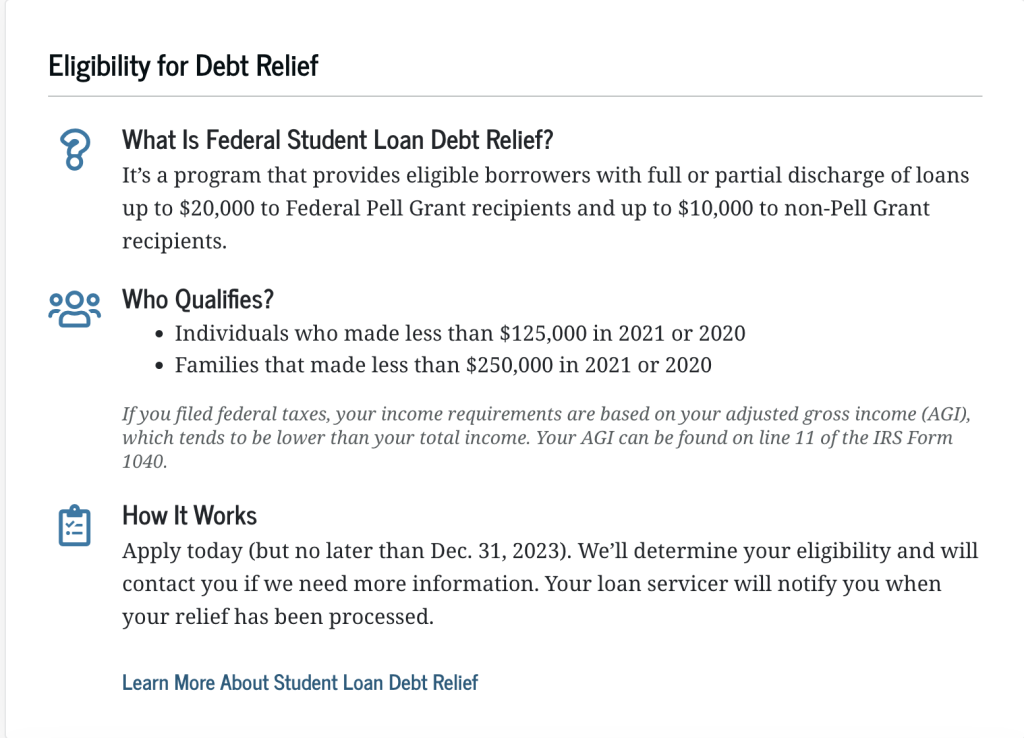 This confirms that the deadline for application will be at the end of 2023. As that date gets closer we will be tracking the engagement of eligible individuals to see whether how effective the administration is at getting the word out.
In the mean time, we'll keep you up to date with the pending lawsuits which may derail the plans laid out on the site.
Republicans continue to step up the culture war rhetoric and claim that there is a college free speech crisis. By...