The US Department of Education (ED) published a request that colleges use COVID relief funds to provide mental health support for students. Along with the request came a FAQ for how to implement it.
The money they are referring to specifically is the Higher Education Emergency Relief Funds (HEERF), originally allocated by the Department of Education back in 2020, and has since extended and increased. They are releasing this guidance now since it is May which is Mental Health Awareness Month.
The problems identified in the request cite this CDC data which point to a rise in depression, anxiety, substance use, and suicidal idealization in the early period of the pandemic.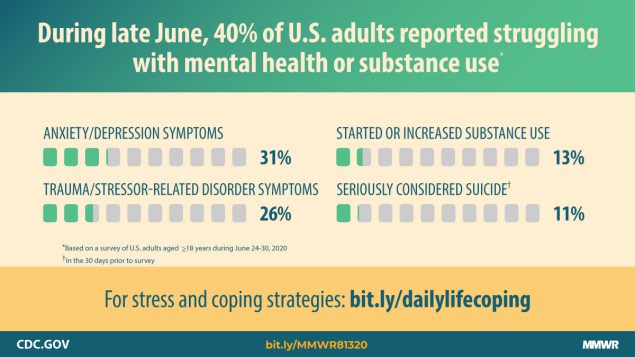 The request touts Lac Courte Oreilles Ojibwe College in Wisconsin, who chose to use some of the funds to hire Uwill, a company that hires therapists and matches them to students of contracted colleges. LCO is a tribal college in a remote area, so this is nothing against what they chose to do. Uwill, on the other hand, touts their use of machine learning, so you know they are getting plenty of VC money. Inside Higher Ed published a deep dive into the practice of colleges outsourcing therapy and their conclusion was mixed at best so this might not be the perfect path to take for improving student mental health.
SUNY Albany chose to have a peer hotline that students can call and discuss personal issues, even after traditional "business" hours. A survey by the Mary Christie Institute has proven to be popular but the relative efficacy is still unclear.
How exactly a school can institute meaningful mental health support on their campus is still a slightly open ended question. Connecting to administrators who have successful programs at other universities may be an important first step, so reaching out to schools featured in this report may be a good starting place.
SIGGRAPH , the premier conference on computer graphics education, held its 50th event last week in Los Angeles. Back in...